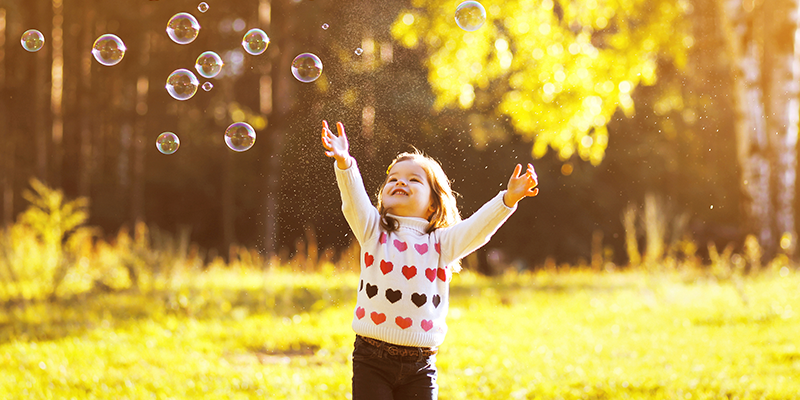 Although advancements in technology have helped create a more efficient world, it also may have come at a price. Screens have replaced the outdoors and with that has come a rise in childhood obesity causing an increased risk for cardiovascular disease and joint problems. To help your child stay active, Horizon Rehabilitation Centers offers these exciting ways to get moving.
Bring video games to life.
If you are having a difficult time pulling your child away from their controllers, a marathon run may not be the way to entice them. Instead, look for creative outlets to get them moving. Laser tag offers live action excitement and provides an outlet for their gaming without sacrificing physical stimulus.  Paintball outings similarly allow them the chance to run, jump, and get outdoors. Don't be afraid to take the plunge with them. By creating a weekly family outing, you not only help them get physically fit, you also build an important bonding opportunity that creates lasting memories.
Don't be afraid to go extreme.
Not every child is a born basketball or football star. Pushing a selected popular sport on them may hinder their exuberance for outdoor activities as well as potentially hurt their self-esteem.  Instead, look at alternatives. Horseback-riding, rock-climbing and scuba diving all offer important physical benefits and gives them exciting opportunities to truly enjoy the outdoors. Discovering an unexplored sport can inspire new friendships as well as install a sense of pride and accomplishment. By encouraging them to participate in one of these activities, not only will they have the tools to stay healthy, but they may also find a lifelong passion that could actually help shape their future career choices and goals.
Every well-constructed video game has a story. If you are having difficulties getting your child to unplug then bring the story outside. Read up on local legends and hot spots. Research famous historical figures around your town. Create a family exploration by making treasure maps and costumes. By doing so, you're not just getting them to walk out the door—you are also creating an exciting adventure that far surpasses anything they could find on a screen.
Enjoying the outdoors is not only healthy but it provides valuable bonding time for you and your loved ones. At Horizon Rehabilitation Centers, staying active can help eliminate future health complications and strain. By trying these tips today, you can help make a difference for your child that lasts a lifetime.