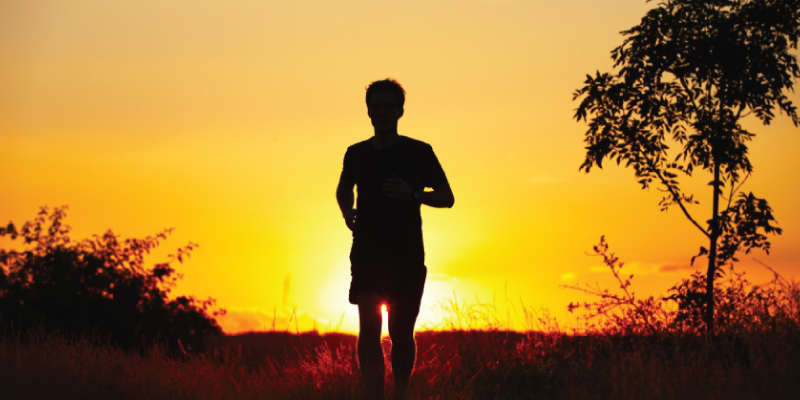 When Erin Orr first came into Horizon Rehab, she was the opposite of the bubbly, cheerful 25-year-old she is now. Her whole life she had sat on the sidelines while her family—all runners—took part in physical activity. The problem was that she quickly became winded whenever she tried to join.
"I just felt really crappy. I thought it was just who I was," she told the Omaha World-Herald.
It was so bad that Orr would have to stop in the middle of a meal to take a breath.
That all changed when doctors found the cause of her breathlessness—a pulmonary sequestration, or a mass on her lung. Up to that point, her mother thought she had severe allergies. Orr opted to undergo surgery to remove the mass.
But, her physical recovery wasn't instantaneous. She had a reaction to the anesthesia, causing her to lose some of her fine motor skills. Orr wasn't able to tie her shoes, and had to use a walker to get around.
Then she began working with Horizon Rehab's own Jake Costello. Together they set goals for her physical therapy—with running at the top of her list.
There were a number of obstacles they had to work through. The surgery had been invasive, and Orr had some scar tissue that caused her pain while it was healing. Additionally, years of inactivity meant she needed to strengthen some of her muscles. Costello was able to show her the exercises she needed to build that strength up.
Soon, Costello said he started seeing changes in his patient.
"She got so excited thinking about the potential of not being out of breath after walking … I saw her bubbly, fun personality start to come out," he  told the Omaha World-Herald.
Within three months after the surgery, Orr was able to run 1 mile. By May, she signed up for a 10K. Today, Orr is training for a marathon.
Way to go, Erin! Good job, Jake! We love hearing stories like these. If you have a success story about working with Horizon Rehab, contact us today! We feature testimonies on our website.