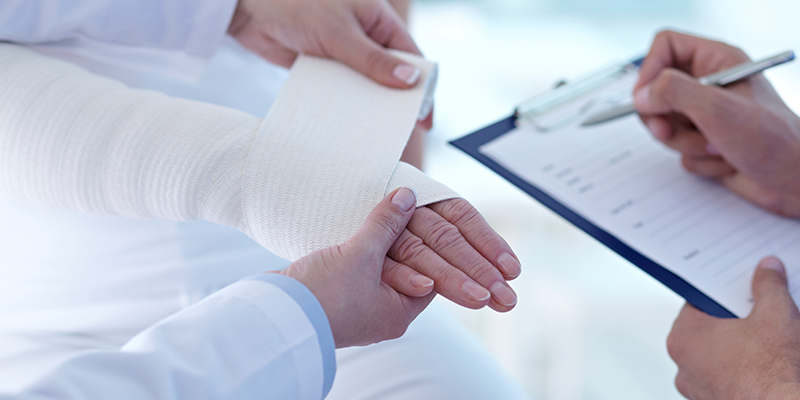 No matter the job industry, safety is a top priority. According to the United States Department of Labor, every year more than 4.1 million workers suffer a serious job-related injury or illness. Keep your workers safe with these important Do's and Don'ts from Horizon Rehabilitation Centers.
Don't assume injuries are limited to the manufacturing industry.
32 percent of workplace injuries are caused by material handling. This is not just limited to construction or manufacturing. It also incorporates lifting, lowering, filing and carrying, all of which are essential in retail, office work and the food industry. Make sure your employees know how to properly operate office equipment and tools. Encourage them to work in teams to lift heavy objects or ask for help instead of reaching. Even these small steps can limit potential accidents.
Do make them comfortable.
Working in an office environment can seem like a breeze but excessive deskwork leads to neck and back pain as well as sore wrists and fingers. Teach your employees the importance of office ergonomics to combat this source of potential injury. This includes providing desk chairs that support spinal curves and ensuring the desks are properly sized so that employees can comfortably fit their legs underneath. Employees should space out the items on their desk so that everything is easily within reach. If it is not, they need to stand to get them as opposed to reaching. Develop a diagram of proper office ergonomics and ensure that each employee has a copy. Also, encourage frequent computer breaks and desk stretches to prevent potential strain.
Don't push the bottom line to sacrifice safety.
It can be easy to get lost in pushing productivity during the course of a hectic workday. However, too often this comes at the risk of potentially sacrificing employee safety. Encourage your employees to slow down in order to avoid possible injury. Offer prizes and compensation for following and achieving a safe workplace. By doing this, it reinforces the idea that safety is just as important as productivity.
At Horizon Rehabilitation Centers, we value the health of our clients. If your workers are experiencing chronic pain, we are here to help. Contact us today to learn more about the services we provide.